Advanced Upholstery & Awning was founded by the late Mrs. Brenda Ann Pierce and her son Mark Jones in 2005
They started out in Summerdale Alabama.
Today Mark continues the business at his house in Robertsdale, Alabama.

Services:
Auto, Boat & RV detailing
Sewing services include custom and OEM stitching, embroidery and pin-striping.
Manufacturing custom covers for
spare tires, boat covers
car covers, sport bra
bikini tops for jeeps
Bimini tops for boats
retractable awning repair
foreign and domestic convertible top replacement
Headliner replacement in all types of vehicles
even the real early models like 1933 Ford Vicky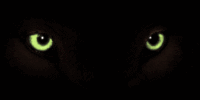 Recently Advanced Upholstery & Awning co. has been undergoing some changes, including the new name of www.covercatz.com
Many customers might like to know about the company and people behind the products and services they buy. Here we will tell you about our company and why we think a four year warranty works!




Our Company History
We have been in business for about six years now, and we still use laser guided sewing machines to apply this experience to our customer needs. We have the capabilities to custom-build a product to meet your specific requirements. By industry standards, we have exceeded the single seam stitch method by using two passes of the stitching on every primary seam, then a third decorative stitch to finish the look. Thus, giving us the leading edge on all of our products for an optional four year warranty.





Hey ! What about that four year warranty????

Quality is important to any custom upholstery shop. We emphasize quality throughout each step of our manufacturing process. We also strive to be as efficient as possible so we can offer a competitive price to our customers and get that great four year warranty.

Lastly, we believe: "If you don't take care of the customer somebody else will!"

Founder and owner of "COVERCATZ" ™, Mark